At our partner's annual conference, Microsoft Ignite 2022, several important innovations for the Power Platform were unveiled, the most exciting being the new AI Builder capabilities. To recap, AI Builder is a component of the Power Platform that provides AI models for optimizing business processes. AI Builer is intended to automate various processes and to collect company data information in Power Apps and Power Automate.
What can you do using AI Builder in Power Automate?
Creating automated flows
You can create workflows in just a few seconds by describing what you want to automate in a sentence, and an AI-based co-pilot will build the desired workflow. Basically, you just have to describe, and the bot will do its magic. You can use predefined templates for common processes, such as invoice processing, or implement custom templates.
This new way of creating flows in Power Automate runs on an artificial intelligence model, called OpenAI Codex, which can translate natural language into code, in this case Power Automate cloud flows.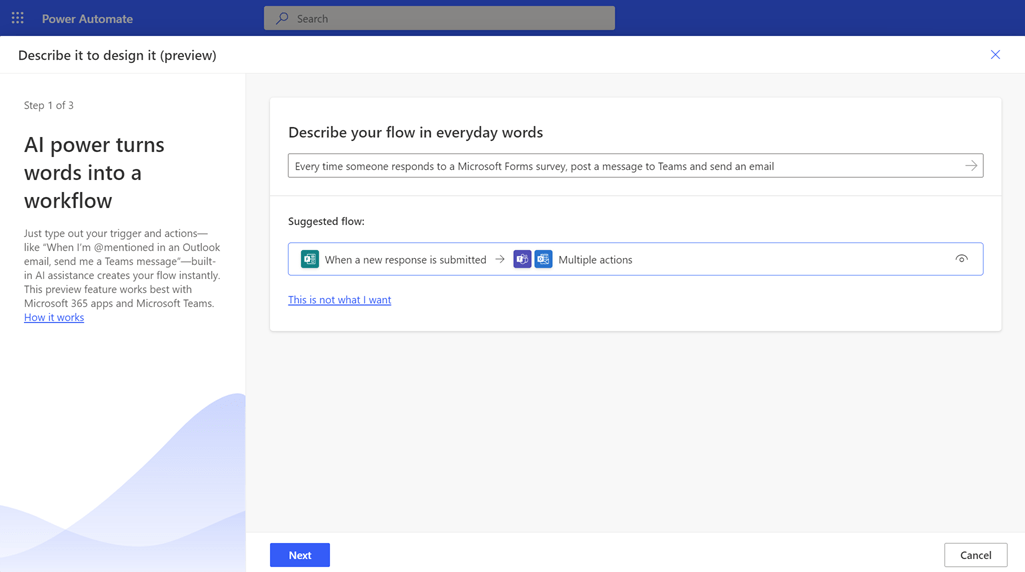 (Source: https://powerautomate.microsoft.com/)
If you want to learn more about how to use the co-pilot in Power Automate, see the description here: Create a cloud flow from a description – Power Automate | Microsoft Learn.
Formatting data by example
Sometimes, writing expressions to find the data you need can be tedious and daunting. But with the new AI-powered innovation, you can format data according to the needs you have. Specifically, when you want to format text, data and names within the Cloud Feed, simply provide examples of the output format you want, and the copilot will automatically generate the formula to use.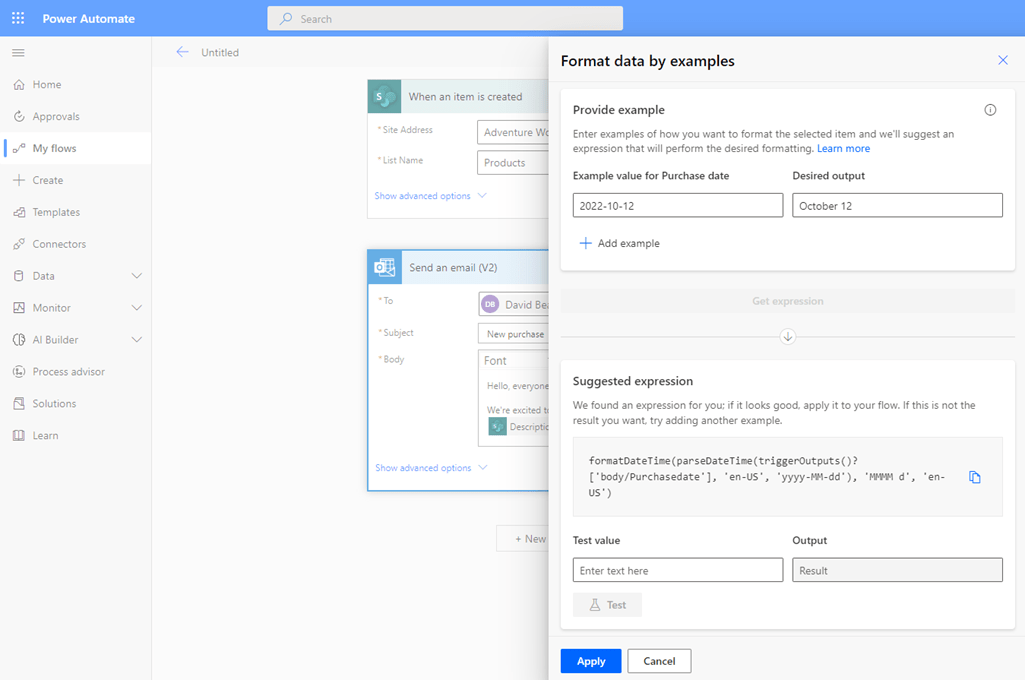 (Source: https://powerautomate.microsoft.com/)
To learn more and how to start using it, see the format data by examples documentation page: Use format data by examples to change the format of data with Power Automate – Power Automate | Microsoft Learn.
Document processing
Microsoft's new innovation, AI Builder, allows you to extract data from documents such as contracts, letters, tables, in 164 languages. You can train the model on the data you want to extract, and the level of accuracy with which AI works will save you tedious and time-consuming work, so you can focus on more strategic processes.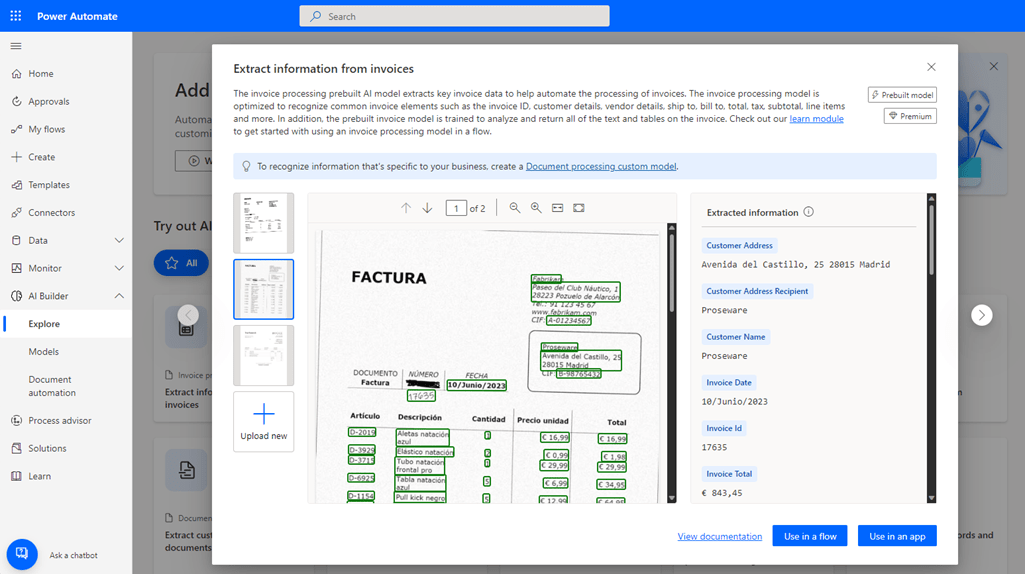 (Source: https://powerautomate.microsoft.com/)
Advancements in AI Builder
Also, with Express design in Power Apps, you can upload a hand-drawn sketch and it will be transformed into a working app in seconds.
In addition to these innovations, you can describe what you want to do in natural language, and Power Apps will generate a list of the most relevant Power Fx formulas to choose from. Basically, the code will write itself. Satya Nadella, CEO of Microsoft, said at the conference that "70% of new apps will use low-code and no-code by 2025, up from 25% in 2020." Thus, with the power of artificial intelligence, low-code will become no-code and allow anyone to successfully create flows and apps to facilitate business processes.
We've covered some of the latest innovations in Power Automate that we can implement in your business to ease time-consuming and patient internal processes. Work smart, not hard, with the power of AI!